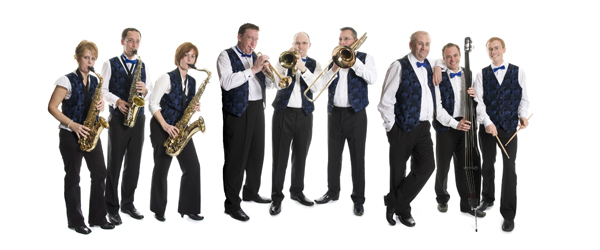 Do you like Big Band music, but haven't got the space for a Big Band?

Size isn't everything! We've trimmed our line-up down to 9 (saxophones, trumpets, trombone, piano, bass and drums), a manageable number that will still give you that Big Band sound, and won't break the bank!
Like the idea of a Jazz Band, but worried that it mightn't suit all tastes?
We have a varied repertoire, starting with the classics of Big Band swing, adding a pinch of Trad Jazz, a twist of your Rock n Roll favourites, a little rumba of Latin American, and those all time greats of film and stage.

All served up with ballroom dancing standards (well-known waltzes, foxtrots and quicksteps), pop music from the 1960's through to the current day and novelty pieces such as The Pink Panther, YMCA, and The Gay Gordons